Learn how to build a Christmas light business and become an expert.
This is the story about how we got into the Christmas lights industry.
I was a landscaper by trade based out of New York and I have been in the industry for over 12 years. When I was 17 I was working for a local christmas light company for 3 week in the month of October. So after 8 years of my landscaping business I noticed we were getting killed in the month of Octember, lawn maintenance was done and clean ups hadn't started yet. That's when I remembered about my first job and how great it would be to fill in the gap with that and I contacted my friend's boss and tried to get info. He gave us a lot of info and told us how profitable it is and how much he makes. I got so excited and went all in, then real fast I noticed that this is so profitable, even better then he was telling me.

I decided to approach him with an idea. And I told him, how about I buy your company out because I thought I could grow it really fast and get a great return. He was doing $35k in revenue for about 15 days of work. After we took it over in the first 15 days we grew it to 60k in revenue and right there we knew we found something that would change our business forever and let me tell you it did.

I was just a landscaper always trying to make ends meet and over the winter month worried about making money to just pay my bills. To now we do over 300k in installments. Get ready for this in 28 working days with 10 guys and net profit almost $175k yes i said that $175k and there is so much work available that i'm excited to show you guys how to do it and change your business forever just like it changed mine.Worth of work!
Learn how to set up Christmas lights and more.

Xmas Mentor program
This program tells you how you can start a Christmas light business and become an expert.

Marketing and advertising
The clients are trained in upscaling their business through marketing and lead generation.

Estimating and sales systems
This includes setting up an estimated pricing for installations and the total cost.
1-year subscription
The clients get access to the online community and Questions and Answers on Facebook.

Online live Christmas Event
The clients can attend online sessions to get an overview of the industry. They also get a chance to learn more through Q&A sessions.

Xmas Mentor Box
Under the Xmas Mentor Box, clients get hands-on training and field experience from experts in the industry.
It is perfect for those who are just starting out and would like to improve their income.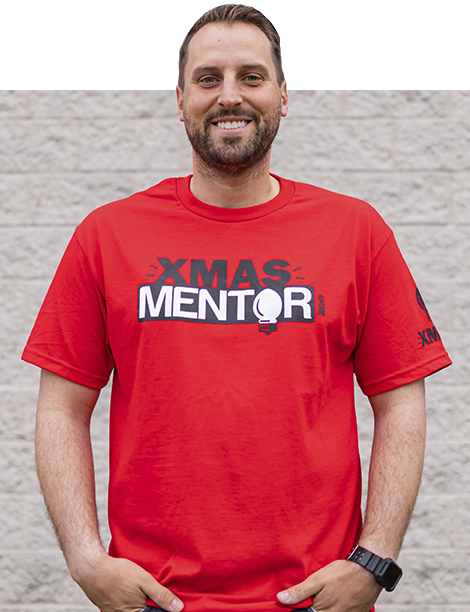 Let experts train you in this business
We are an online coaching platform to help you earn profit.